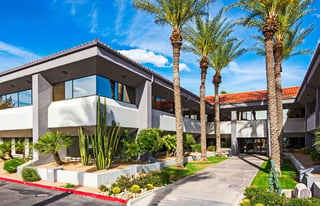 Alturas Capital has acquired a 57,933 square foot multi-tenant office property in Phoenix, the first investment in Arizona for the company. The property, Siete Square I, lies within the Midtown submarket north of Phoenix's Central Business District.
The two-story office complex is benefiting from an urban revitalization movement in the area. The building has a modern design with abundant windows, contemporary interior finishes, and covered parking spaces.
"Through our partnership with local brokers, we were able to identify this great property, it fits our profile well with strong cash flow and upside potential as the submarket continues to grow and strengthen. With our expertise and partnership philosophy, we can provide excellent long term value to the asset" Alturas Capital's Travis Barney said.
Alturas manages several commercial real estate investments in Idaho, Utah, Washington, and Arizona. Since 2009, the firm has made investments valued at well over $100 million, and is actively seeking to acquire additional assets in the Intermountain West and Pacific Northwest regions.
Siete Square I is located at 3737 North 7th Street in Phoenix, AZ.